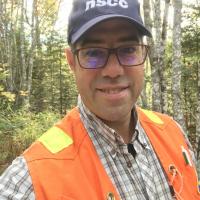 Leif Helmer
Chair, Board of Directors
Leif works for the Nova Scotia Community College, as a School Manager for the School of Technology and Environment. His responsibilities include liaison with industry and community partners for new program development, such as the forest sector exploration NSCC is undertaking. He joined in NSCC in 2010 and worked as Faculty to develop and deliver the Natural Resources Environmental Technology program until 2020. Prior to joining NSCC he worked for a decade with the Nova Scotia Department of Environment where he led the Parks & Protected Areas Program for the western region of the province. This involved working with industries and communities to create and manage new wilderness parks and nature reserves for forest conservation. His main focus was establishing the management plan for Tobeatic Wilderness Area. Work to assess and secure 30 properties with high ecological value from Bowater-Mersey in 2006 was recognized with the Minister's Award of Excellence. He was a founding member of the Southwest Nova Biosphere Reserve, and part of the inaugural team to establish MTRI.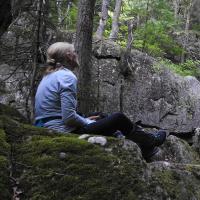 Cindy Staicer
Vice Chair, Board of Directors
Cindy is retired Biology prof who continues to maintain a research lab at Dalhousie University. Her current project encourages the use of Beneficial Management Practices for Landbirds at Risk in working forests. Since 1996, Dr. Staicer and her students have conducted research on forest bird populations and habitat in Nova Scotia. Major field projects include developing the forest bird monitoring program for Kejimkujik NP, quantifying forest bird-habitat associations in the Medway and in the Liscomb Game Sanctuary, and investigating the role of riparian buffers in forest bird conservation. Since 2010, she and her students have focused their efforts on the conservation of landbird Species At Risk, conducting surveys and research, developing habitat distribution models, and engaging in stewardship activities. Her Landbirds at Risk Program, Workshop and Website were developed in collaboration with MTRI. As past chair and current member of MTRI's Research, Monitoring, and Management Committee, Cindy helped organize the 2012, 2013, 2014, 2019, and 2021 Annual Science Conferences for MTRI.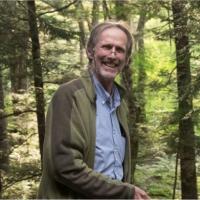 Tom Herman
Past Chair, Board of Directors
Tom is a Professor Emeritus at Acadia University and past Board Chair of MTRI. Over the past 40 years he and his students have explored the interface between humans and biodiversity. Tom is a population biologist with interests in dynamics and conservation of small, isolated populations, the role of science in managing protected areas, the role of community science in recovery of species-at-risk, the impacts of globalization on biodiversity, and the role of indigenous traditional knowledge in addressing the global biodiversity crisis. In recent years, most of this work has focused on the evolution, dynamics and conservation of biodiversity in southwest Nova Scotia, developing and implementing spatially appropriate and socially sensible management models for a range of species, including Blanding's turtles and Eastern ribbon snakes. He presently sits on several national and regional advisory committees on endangered biodiversity and species-at-risk recovery teams, and co-chairs COSEWIC's Amphibian and Reptile Specialist Subcommittee.
Sam Hudson
Board Secretary
Sam Hudson currently works at Fisheries and Oceans Canada within the Salmon and Diadromous Fish Section, where her work mostly focuses on population assessments and stock status of various diadromous fish species in the Miramichi system and beyond. Previously, Sam had worked in Nova Scotia with an environmental NGO called the Clean Annapolis River Project (CARP), where she had the opportunity to lead a variety of projects and programs that involved aquatic species at risk (i.e. Atlantic salmon, Atlantic whitefish) and invasive species (i.e. Chain pickerel, Smallmouth bass), climate change, stormwater management, water quality monitoring and water conservation. In 2017, when Sam's passion for species at risk conservation emerged, Sam had joined the Parks Canada team at Kejimkujik National Park! Her positions while working at the Park focused on species at risk and ecological monitoring, along with assisting in coordinating the Parks first ever Bio Blitz event(s)! In addition, Sam has also taken on side contracts to monitor species at risk including various turtle, bird and bat species. When Sam is not working, she can be found spending most of her spare time volunteering, foraging in the woods, hiking with her husky, backcountry camping, knitting and fermenting anything she can get her hands on! Sam was drawn to MTRI through an internship opportunity to assess habitat, and to conduct visual surveys and live trapping efforts for Blanding's Turtles and other species at risk in wetlands near proposed harvest blocks located just outside of Kejimkujik National Park. Since then, she has been actively volunteering on a number of different projects at MTRI, while sitting on the Board for the organization and serving as Secretary.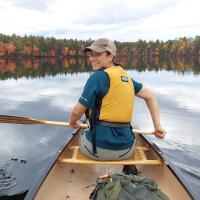 Lauren Lawrence
Treasurer
Lauren spent the majority of her childhood outside - Playing in the woods, rollerblading the roads to save caterpillars trying to cross, and "catching and releasing" frogs and snakes. Lauren went on to complete a BSc in Biology at Acadia University and the Wildlife Conservation Technology program at Holland College. In 2018, Lauren began working with The Confederacy of Mainland Mi'kmaq as part of their Mi'kmaw Conservation Group Program (MCG) where she worked as a Coastal Restoration Project Coordinator for 3 years. She currently works as a Resource Management Officer for Parks Canada, doing species at risk and environmental monitoring work in Kejimkujik National Park and National Historic Site. Outside of work, Lauren can still be found outside enjoying nature - Camping with friends, gardening, volunteering with other organizations, and hiking with her dog, Mersey.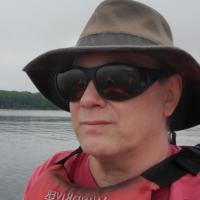 Russell Easy
Board Member
Russell is an Associate Professor in the biology department at Acadia University. His research focusses on changes in molecular signatures (DNA & proteins) in animals in response to environmental stressors. Russell began his scientific career as a biologist with Health Canada in Ontario where he worked with bacterial pathogens in the molecular characterization of toxins and antibiotic resistance genes. He then moved to Winnipeg where he helped establish the molecular diagnostics lab at the Canadian Science Centre for Human and Animal Health. His passion, however, is marine science so he accepted a position with the National Research Council – Institute for Marine Biosciences (NRC-IMB) in Halifax, where he was involved in research exploring fish pathogens. When the department's focus changed he left his Government position to continue research in marine animals and to teach. He has post-secondary degrees from CÉGEP, Algonquin college, The Canadian College of Microbiology, a bachelor's degree from Carleton University, Master's degree from St. Mary's University and a Ph.D. from Dalhousie University. As an Associate Professor at Acadia University for five years, he has been very successful in acquiring funding for the numerous research projects he has established. He has a dynamic lab that includes collaborations with national, international, industrial and academic partners. Russell has a passion for science education and has presented public lectures to students of all ages for more than 20 years. In the past he served as Program Director for a major music festival for several years and presently is an avid kayaker and musician.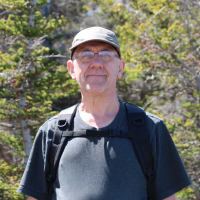 Keith Egger
Board Member
Keith is a Professor Emeritus at the University of Northern British Columbia in Prince George, BC who recently retired to Bridgetown, NS. During his research career he studied fungi and microbial ecology, especially how microbial communities respond to disturbance and how fungal associations with plant roots (mycorrhizas) respond to climate change. Since moving to NS he has been pursuing opportunities for mycological studies in Kejimkujik National Park and the Southwest Nova Biosphere Reserve. He brings a perspective on fungi and belowground ecology to the MTRI board and serves on the Education and Outreach Committee. When he is not collecting and studying mushrooms, he engages in his astrophotography hobby, taking pictures of distant nebulas and galaxies.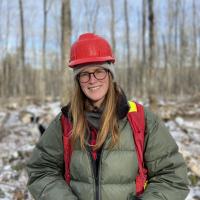 Mary Jane Rodger
Board Member
Mary Jane was inspired to pursue forestry following a long career tree planting in BC and Alberta. After graduating from the University of Toronto with a Masters in Forest Conservation, she headed to the opposite coast, taking the role as the General Manager at the Medway Community Forest Cooperative (MCFC) in Caledonia, Queens Co. Now the MCFC's Executive Director, MJ spends most of her time collaborating with partners and sparking innovation in forest management, and utilizing ecosystem-based practices to manage the MCFC's 15,000 ha Crown License area. MJ is also the Executive Director at the Nova Scotia Working Woodlands Trust, an new organization the MCFC is incubating to help private woodlot owners place working forest easements on their woodlands and access carbon markets. Mary Jane took an active role in Nova Scotia's recent independent review of forest practices, and is a current member of the Minister of Lands and Forestry's advisory committee for its implementation. Mary Jane resides in rural Lunenburg Co. with her partner, two horses and border collie cross, Pearl.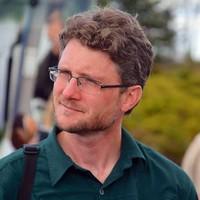 Matt Smith
Board Member
Matt works as an Ecologist at Kejimkujik National Park and National Historic Site.  He started his Parks Canada career as an interpreter in Kejimkujik National Park and National Historic Site in 1992 and has since worked at Cape Breton Highlands, Point Pelee, Fundy and Prince Edward Island National Parks in the roles of Geomatics Specialist and Park Ecologist. He attended the University of New Brunswick for both his Masters and PhD in Forestry with a focus on ecological modelling and landscape connectivity. He enjoys working on a diversity of conservation projects from ecological monitoring, species at risk, conservation planning to invasive species. He lives in Caledonia with his family and is currently building an off grid house on Turtle Lake.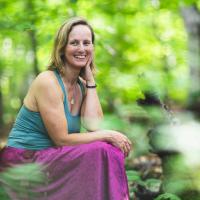 Sally Steele
Board Member
Sally Steele brings loads of enthusiasm to her work as Western Regional Coordinator for the Protected Areas Branch, Nova Scotia Environment & Climate Change. Over the past 9 years, this role has included the day-to-day management and conservation of wilderness areas and nature reserves in south western Nova Scotia, working with community groups, various levels of government and other stakeholders to achieve successful outcomes for these natural areas.  She is originally from Australia and has enjoyed various roles both in Australia and Nova Scotia over the years. She has two kids and loves getting her family into the great outdoors – whether it be camping, kayaking or canoeing.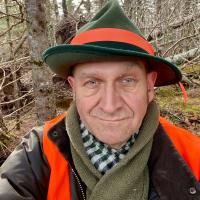 Ulrich vom Hagen
Board Member
Uli is a civil servant and an Adjunct Professor at the School of Resource and Environmental Studies at Dalhousie University, Halifax. His PhD is in sociology. His responsibilities as a Senior Strategist at the Nova Scotia Department of Natural Resources and Renewables are policy and planning of ecological forestry and biodiversity. He also works on bioenergy and bioeconomy issues. In his free time, he enjoys the outdoors, goes hunting and hiking, walks his dog, loves reading, and is involved in the Catholic parish of St Frances and St Claire in Halifax. He's been a member of the MTRI Board of Directors since 2013.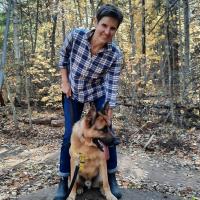 Andrea Wegerer
Board Member
Andrea Wegerer has a master degree in social work but since her move to Nova Scotia in 1998 she has been the manager of Mersey River Chalets and Nature Retreat in Maitland Bridge. She has been involved with MTRI since the early days in various ways and is currently the chair of the Outreach and Education Committtee. She loves to share her love for Yoga by offering yoga classes in the community and enjoys the outdoors in solitude or with her grandkids and the dog.